Life is a Cabaret
Café Carlyle Hong Kong is our take on the original in New York - the most iconic and revered cabaret dining venue in the world. We play host to outstanding local and international artists who perform truly unique shows on the most intimate of stages.
Quite the Range
Our unmatched calendar of traditional shows with a modern twist, and more cutting-edge experimentation, offers huge breadth. Expect a heady mix of soul, jazz, standards, musical and variety favourites, and the best of Broadway. Your foot will be tapping. Guaranteed.
Step Out in Style
Dressing well is a form of good manners, but at Café Carlyle it's de rigueur. Suits us to a tee – we're always looking for another excuse to glam up and imagine we're on a red carpet.
Options Galore
Why consider a tiresome ballroom somewhere forgettable when you can do your do in our salubrious Apartment? There are four delightfully different areas to choose from: The Games Room, Chef's Table, Dining Room and Living Room, and if you really want to 'go to town' why not book all four together?
All the Ingredients
Unbridle your imagination when booking a private space at the Club. Need an open plan kitchen to dine in style? Sofas and tables for those indulgent cocktails? An epic AV system to show your favourite movie? Musical instruments for a jam? A baby grand piano for a (slightly out of tune) singalong? No problem at all. It's always more fun at Carlyle & Co.
No Regrets
Remember, no-one looks back on their life and remembers the nights they got plenty of sleep. Go forth, invite some people, mingle, guzzle, cavort, indulge, revel, carouse, fraternise, and devour. Make it a night to remember. What happens at Carlyle & Co. stays at Carlyle & Co.
Culture Vulture
Heaven
Our Member Events calendar is brimming with moments that stimulate, provoke, inform, inspire and uplift – sometimes simultaneously! Anticipate edifying experts, captivating connoisseurs, enigmatic entertainers and scholarly storytellers hosting events as wide-ranging in topic as our Members are diverse.
A Veritable Cornucopia
We aim to host over 100 experiences per year across six themes - Culture, Current Affairs, Fashion & Beauty, Health & Wellness, Food & Beverage and Kids. Block out the diary immediately, you'll be far too busy with workshops, panels and classes at the Club to sit at home solo.
Get Involved
The possibilities are endless when you're willing to broaden your horizons.
Join in, take the plunge, learn, try something new (that's not a cocktail) we've (probably) got just the event for you.
Quintessentially
Quirky
Our eight residential bedrooms are each named after a famous (or infamous) person from The Carlyle's history… trailblazers like Bobby Short, Eartha Kitt, Dorothy Draper, and Ludwig Bemelmans. Look out for those idiosyncratic décor touches linked to the respective legend's life story.
An Extravagant
Sleepover
These 55-square-metre pieds-à-terres are for Members and their guests to enjoy at irresistibly favourable rates, whether it's for a single night… or seven. After all, you might never want to leave.
We Won't
Breathe a Word
When you've been at the Club far too late on a weeknight, but need to be on point and perfectly presented for breakfast in the Brasserie the following morning (at a shockingly unsocial hour), it's far more convenient to stay. Your secret is safe with us.
Just the Tipple
The Club Bar, which enjoys a stunning vista over the harbour, is inspired by the timeless, classic bars found in Manhattan. 
It serves modern takes on iconic cocktails from yesteryear, and hosts magnificent DJs in the latter (better) part of the week. The only question is, what will you order?
Just the Tipple
The Club Bar, which enjoys a stunning vista over the harbour, is inspired by the timeless, classic bars found in Manhattan. 
It serves modern takes on iconic cocktails from yesteryear, and hosts magnificent DJs in the latter (better) part of the week. The only question is, what will you order?
Bottoms Up
Alongside our creative cocktail menu at the Bar, we have our own private Cellar where we store the Club's formidable selection of wines from around the world. Plus, with more than 40 wines by the glass, there's something for everyone to discover. Just be sure to drink in the view, while you're reaching for your glass.
A Superior Vintage
We believe age and glasses of wine are the two things that should never be counted. One can get better with age, like a fine wine, but only if you remember when to put a cork in it.
Decisions Decisions
When breakfasting, brunching, lunching or dining, you may find you're spoilt for choice. Deciding between American classics (with a contemporary twist) in the Brasserie, all-day Western and Asian bites in the Gallery and Lounge, or a sensational weekend feast on the Terrace can be very taxing indeed.
Eat, Drink and
Be Merry
Our enticing Brasserie crudo and wine bar features a market-style seafood display over crushed ice, not to mention a divine assortment of iconic American favourites, and a highly tempting prime rib trolley.
Dig in.
Nutritional
Advice
They say balance is the key to keeping yourself in the peak of health. Our prescription? A glass in one hand and a fork in the other.
One Stop Makeover
We've tried to think of everything. So much so that we've included a bespoke Tailor and top-class Barber in our pervasive suite of offerings. As a finishing touch, there's also a shoe shine and leather care service, as the devil is always in the detail.
Essential
Maintenance
Our single-seat Barber offers gentlemen's haircuts and wet shaves, as well as blowouts for ladies. The Tailor, meanwhile, will have a few Club exclusives on the rack, and whether you're primping or perusing, it'd be rude not to enjoy a little liquid refreshment.
Wise Words
Everyone knows that grooming is the secret to real elegance. That and individuality. So in summary, always be you, but scrub up for good measure.
Work it Out
Our Reading Room, Library and Study are ideal for blue sky-thinking breakouts, informal business meetings and clearing your nagging inbox. Then again, they work equally well as quiet escapes for 5,000 piece puzzles or reading the paper with a coffee.
How Novel
The shelves in our Library give Members access to a uniquely curated collection of over 1,000 international literary classics. They do say you can never have too many books after all.
Don't Overdo it
Apparently you should always give 100% to your work. Perhaps, but our Members are naturally exempt on Fridays. That surely goes without saying, doesn't it?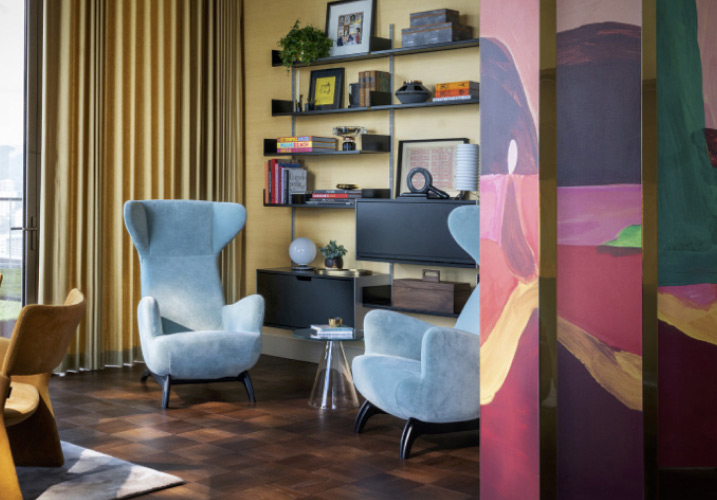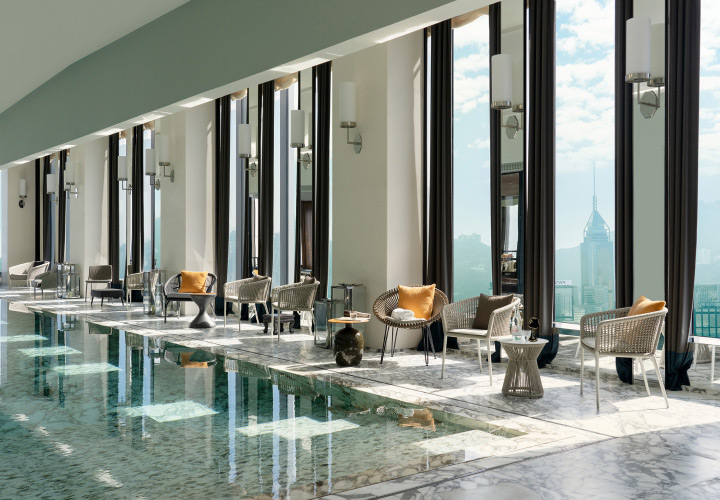 Don't Like
Your Tone?
Alongside our 20 metre, heated marble lap pool, you'll find a fully equipped fitness centre with an abundance of state of the art, but fairly merciless-looking machinery, a private training room, and a yoga studio.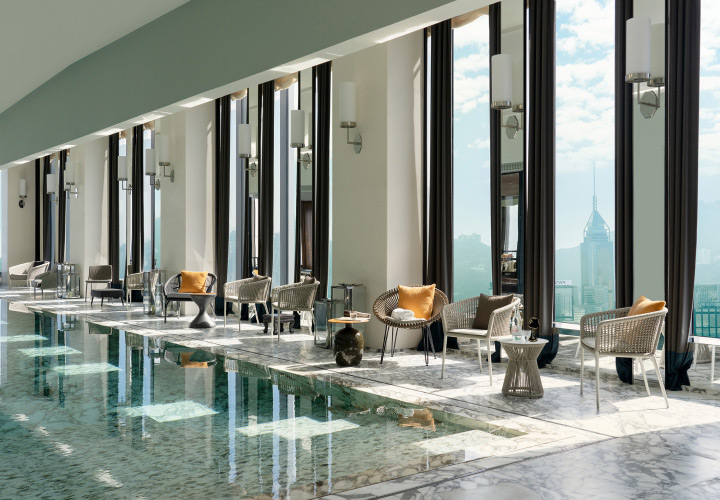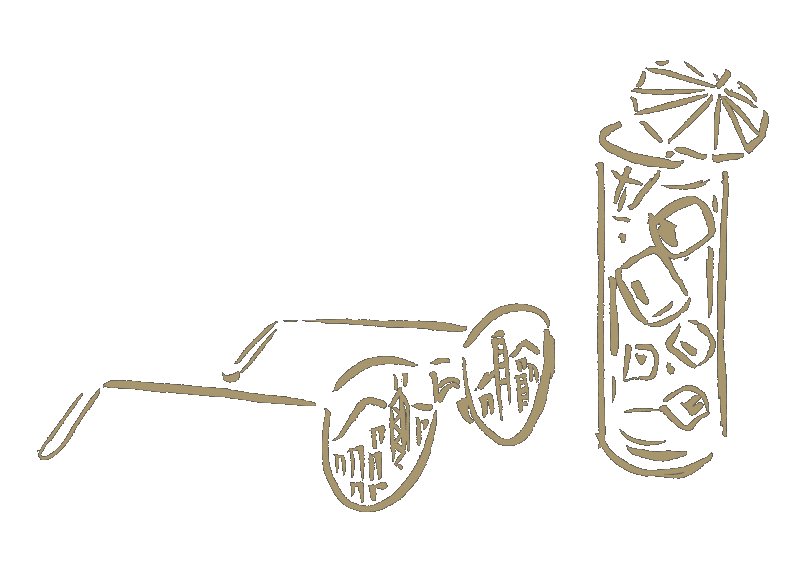 Fringe Benefits
It's not all sweating and exhaustion on our wellness floor, you know. We like to sit on the designer sun loungers, take in the view and have a cheeky nap. Before departing we can't resist the hot roasted coffee and a quick shower in the changing room. We can still tick the gym off the list for this week though, right?
Pace Yourself
How long is one supposed to rest between sets at the gym, anyway? Whether you opt for six days or six months, we won't judge.
If you're considering applying to be a Member, it's probably worth knowing that we're less interested in what you have or what you do, and instead, are far more intrigued by your personality, interests, passions and stories. The ones you can disclose in polite company, obviously.
Our Members are people who, above all else, enjoy being around others.
A collective that lives for exhilarating social encounters…
the very fabric of Carlyle & Co.
Membership to Carlyle & Co. isn't for everyone; it's for those seeking to be part of a truly unique community, individuals that delight in making new connections and love making the most of life.
Does that sound like you? Excellent.
There are a number of Membership options available, including adjusted rates for our 33 & Under applicants, plus an optional supplement for access to the wellness facilities in Club 53.
Please note that each Member application requires a non-refundable $200 processing fee.
Membership
33 & Under Membership (Individuals aged 21-33 upon application)
Joining Fee
(One-Off Payment)
$118,000
$60,000
Club 53 Supplement (Indoor Pool & Fitness Centre)
$1,950 Per Month
Membership
33 & Under Membership (Individuals aged 21-33 upon application)
Joining Fee
(One-Off Payment)
$118,000
$60,000
Club 53 Supplement (Indoor Pool & Fitness Centre)
$1,950 Per Month
Get started with your Membership